N2OR's COMMENTARY PAGE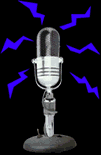 REGARDING AMATEUR RADIO RESTRUCTURING
AND OTHER ISSUES
ON DECEMBER, 30, 1999, THE FCC ISSUED IT'S FINAL REPORT AND ORDER REGARDING AMATEUR RADIO RESTRUCTURING (WT 98-143) TO BE EFFECTIVE APRIL 15, 2000.(Order # 99-412). THE FOLLOWING CHANGES WILL TAKE PLACE:

1. LICENSE CLASSES ARE REDUCED FROM 6 TO 3, THE TECHNICIAN, GENERAL, AND EXTRA NO NEW NOVICE, TECHNICIAN PLUS, AND ADVANCED LICENSES WILL BE ISSUED.
2. CODE TESTING IS REDUCED FROM 3 SPEEDS TO 1 5WPM EXAM FOR THE GENERAL AND EXTRA CLASS LICENSES.
3. ADVANCED CLASS V.E.s CAN ADMINISTER GENERAL AND TECHNICIAN TESTS, AND R.A.C.E.S. STATIONS WILL NO LONGER BE ISSUED FCC LICENSES.


IT APPEARS THAT THE FCC HAS ADOPTED NO CODE INTERNATIONAL'S PROPOSAL. THERE ARE NO PROVISIONS FOR AUTOMATIC UPGRADES. EACH CLASS IS LISTED BELOW:


NOVICE - CURRENT HOLDERS GRANDFATHERED - NO NEW NOVICE LICENSES. HOLDERS WOULD BE REQUIRED TO TAKE WRITTEN TEST(S) TO UPGRADE.

TECHNICIAN - NO CHANGES FOR HOLDERS.

TECHNICIAN PLUS - GRANDFATHERED - NO NEW TECH PLUSES, AND ON RENEWAL, CLASS WILL REVERT TO THE TECHNICIAN CLASS (with code credit).

GENERAL - NO CHANGES FOR HOLDERS.

ADVANCED - GRANDFATHERED - NO NEW ADVANCED LICENSES.

EXTRA - NO CHANGES FOR HOLDERS.


EDITORIAL
Overall, I believe the FCC has make a good decision regarding Amateur radio restructuring. There were two recent (mid year 2001) decisions which I did not like. The first was the F.C.C. rejecting a proposal to increase the number of questions from 50 to 100 for the Extra class license. The other is a change made by the National Council of V.E.C.s changing the morse code exam format requiring 10 "fill in the blank questions" and eliminating the multiple choice format. Many of the details listed below have been generally worked out. One issue will be for those hams who had a Technician class license prior to 3/21/87 (who are Technician Plus license holders now) will not get an AUTOMATIC upgrade to General Class. FCC Rule 97.505(a)(8) allows an upgrade to General, however, the applicant must show proof that he had a valid Technician prior to 3/21/87. The method of proof other than an actual copy of license seems to be working, with the FCC allowing VEC's and VE's to use evidence such as an old call book and other items which can be used as proof of licensing prior to 3/21/87. An issue to be worked out is when Technician Plus holders renew their license, they will be issued a Technician class license. Presumably this license may contain an endorsement indicating 5 WPM. The F.C.C. recently stated that "Plus" endorsements will continue to show in their database. One thing is for sure, the number of hams upgrading will continue to go up.
---
DAN'S LAIR

ALWAYS OPEN FOR FUN!
COMING BACK, BY POPULAR DEMAND, YL PAGES! SEND THEM IN
YL PAGE
OFFBEAT/UNUSUAL/UNIQUE/HUMOR/MISC. LINKS
AMATEUR RADIO UFO NETWORK
ANNOY DOT COM
CAM GIRLS WEB RING
MURPHY'S LAW!
PICK YOUR HATE!
THE LIBERTY NET AND THE FCC
3950 LIBERTY NET
NO CODE/PRO CODE/CB
* LAUGHING LYNX *
CELEBRITY ADDRESSES
VISIT THIS SITE OFTEN!

GIVE 'EM HELL, DAN!
THIS IS WHAT DAN THINKS OF LIDS!!!
••• A LID ? •••

© 2004 N2OR - ALL RIGHTS RESERVED